Set the Perfect Atmosphere in Your Events With 3D Lighting & Uplighting Services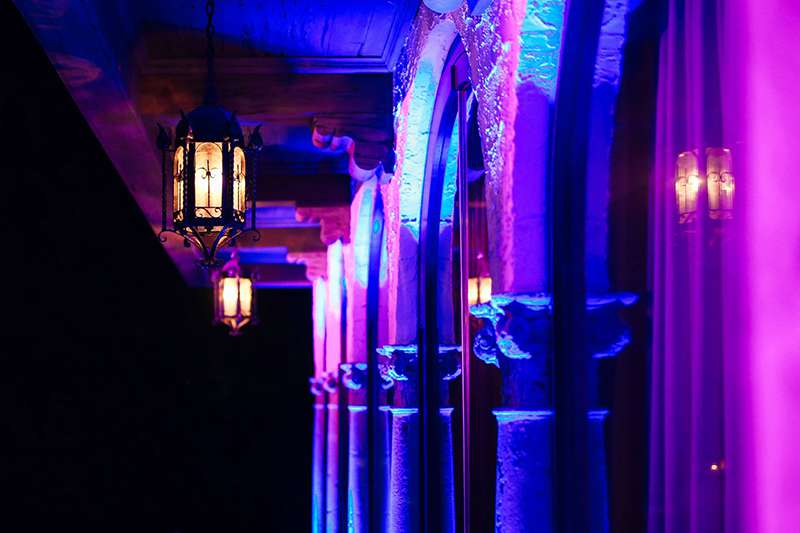 Lighting is a crucial element in an event and should never be overlooked. Great lighting creates a luxurious ambiance in an event and puts life in it. Bad lighting does the exact opposite. So, whenever you are choosing a lighting service provider, make sure it is a reputed company with an expertise in lighting and events.
At UKi Productions, we always aim to provide absolute perfection to our clients through our services. We are a full–service event production company, specializing in DJ, live performances, lighting, videography, photography, and decor. Our party lighting services include:
3D Mapping - Our 3D mapping projectors transform your buildings and objects into a canvas so you can run anything on them. We provide a high-quality 3D mapping that does not only effaces the architecture it is projected onto but enhances it. Whether it's an opening of a building, product launch, any award ceremony, or any other corporate and private events, our 3D mapping technology will make your events grand.
Uplighting - Our uplights transform your conventional rooms into an astounding visual experience and instantly elevate the appearance of your surroundings. We will light up the dance floor and accent objects throughout the space, which will make you and your guests go "wow".
Give us a chance to create a captivating environment in your event, and we promise you that you won't be let down by us.